From Worksheets to Interactive Notebooks (Math)
5:43 PM
How many times have you caught yourself printing/copying worksheets for a sub? Shoot, how many times do we USE worksheets?
This is NOT a worksheet bashing post. In fact, I'd LOVE for you to get one of your student's workbooks right now. I'm about to BLOW YOUR MIND with how to use them as an interactive notebook.
Go ahead.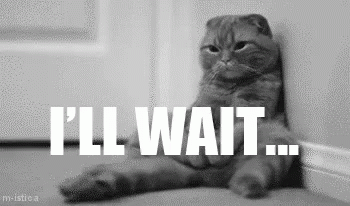 You think I'm kidding?
Seriously, we both know you are still sitting there reading this.
Fine, just promise you will remember this ;)
Here's my son's Dollar Tree subtraction book. Nothing fancy. However, add a pair of scissors and a glue stick and it has GREAT potential.
You can do all type of interactive notebook tricks to keep kids engaged. With this activity, I would have students cut out the questions, find the differences, and then glue them in order from greatest to least or least to greatest.
If you want to be a little fancier, you can turn the images into flaps by showing students how to only glue the top edge. Instead of writing the answer in the workbook, student show their work on the image and write the difference under the flap.
This workbook has a page that says to draw a line between the two subtraction problems that have the same difference. You can have it be a solve 'n match activity in the interactive notebook. All they have to do is cut out the questions before they answer them. Then one by one, as they solve the equations, they match and glue them together. All you have to do is explain!
This page was just calling for a sorting activity. Students read the questions and decide if the difference is correct. If it is, cut it out and glue it to the 'CORRECT' side of a t-chart. If the difference is in error, the TOP EDGE of the piece is glued to the 'INCORRECT' side and the correct difference is written underneath the flap.
Okay, just a few more ideas off the top of my head ...
How about those timed tests? You know the ones from satan? Yep. Well ... How about letting them answer the test questions and add it to their interactive notebook? Think about the engagement activities:
Sort questions - correct and incorrect
Sort questions - completed and incomplete - complete the incomplete questions
Group them in numerical order from least to greatest or greatest to least
Pick two and compare using the symbols <, >, =
Draw a neighborhood with the questions as a block (fact families) Glue the questions in between each home.
Add construction paper and create a flap book that sorts the questions by difference.
Order the questions based on the first number in the equation.
Make pockets that the pieces can be dropped into based on the difference
Create a "one more/one less" chart using the questions
It's all about working smarter, not harder. We all have those workbooks that just seem boring. So, jazzing them up may put a new pep in your teaching step.
What do you think? Do you have a workbook hack? I'd love to hear about it! Drop your thoughts below!
Happy Taco Tuesday!